Dafun_dissss
Dafun_dissss fue un experimento accidental en la creación de mundos: comenzó con un material que requería un taller robado con un resultado que produjo un mito y luego un mito que se articuló como una fiesta, generó nuevos sonidos, estéticas y un espacio efímero / de bricolaje en Guayaquil, Ecuador.

Sea bienvenido a este universo de plástico y poco oxígeno en espacios estirados, retorcidos e inflados. Ser degradado por exploraciones sonoras, visuales y / o interactivas. Lleno de experimentos espaciales diseñados para modular la fiesta. Invadida por monstruos amorfos de polietileno intenso.


Dafun_dissss was an accidental experiment into world making: It began with a material that called for a stolen workshop with an outcome that produced a myth and then a myth that was articulated as a party, spawned new sounds, aesthetics and a DIY/ephemeral space in Guayaquil, Ecuador.

Be welcomed to this universe of plastic and little oxygen in stretched, twisted and inflated spaces. Be degraded by sonic, visual and / or interactive explorations. Packed in spatial experiments designed to modulate partying. Invaded by amorphous monsters of intense polyethylene.

Taller facilitado por Alfredo Ramírez
Workshop facilitated by Alfredo Ramírez
Poster B2B2B Nico, Colectivo Gusanos Telemáticos, Alf
Intervención musical Vero Monsh.



Instalación por Rocío Soria y Gusanos Telemáticos

Instalation by Rocío Soria y Gusanos Telemáticos

Mural por los participantes.



Día del evento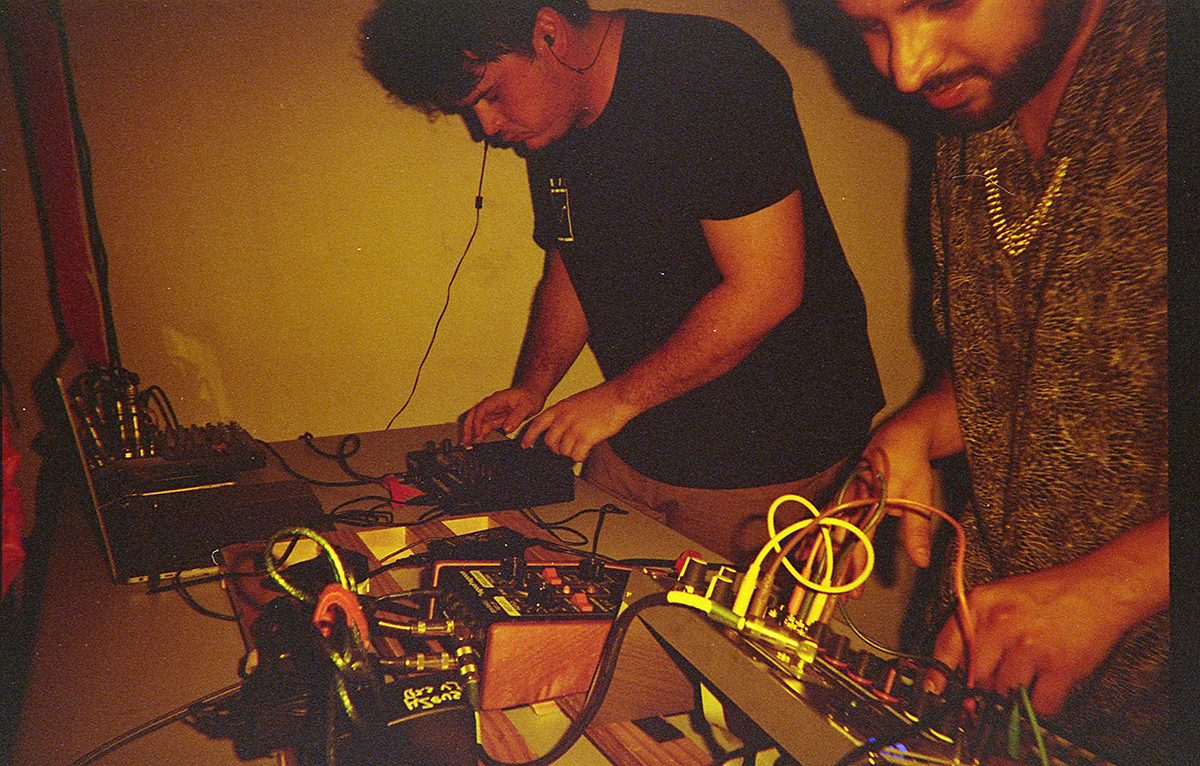 Vlad + Alf
Créditos:
Dirección: Alfredo Ramírez
Coordinación: Alfredo Ramírez, Kike Landivar, Mia Donoso
Participantes: Kike Landivar, Mia Donoso, Nicolás Falquez, Julianne Allen, Jorge Egas, Karin Iturralde, Rocío Soria, Romy Wolf, Gabriela Moncayo, Vero Monsh, Vladimir Kusijanovic, Rafaela Armendariz, Colectivo Gusanos Telemáticos, Tinnitus, BRLN.
Registro: Melissa Moreira (fotos análogas y el thumbnail de esta página), el resto entre los participantes.